Express Trucking Service
- Expedited Trucking: Local & National
Our Express Trucking Service will provide any Local Metro, Regional or National transportation of shipments larger than a parcel.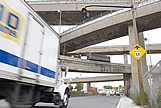 Call it cargo, freight or truck work; we will gladly handle the shipments as required. Our competitively priced expedited trucking services can be custom coordinated to meet many deadlines or budgets.
Expedited trucking pick up services are available through JOYCE EXPEDITING in any domestic metropolitan area in the USA and your cargo can be safely transported to any destination you request. Urban, suburban and rural, commercial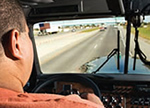 or residential locations can be accommodated.
Additional services that may be requested include: Lift gate, 2nd-man assisted labor, inside delivery, unpack & remove debris. We can arrange to provide labor to assemble unpacked items as well as pack to travel items that need special attention. Contact an express trucking specialist in our offices to help with the details of your shipment.
Call Toll Free, 24 Hours a Day 1-800-569-2333