Weekend Services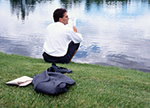 JOYCE EXPEDITING will gladly handle your weekend shipments. We are ready and willing to pickup and deliver nearly anything our customers need during the traditional weekend break. Nearly every service we provide during the standard work week can be made to happen on Saturday or Sunday.
Ready Saturday? Need Delivery Sunday? Pickup Sunday - get it there Monday 9AM or sooner? JOYCE EXPEDITING can help with COURIER needs. Call to discuss a rescue scenario.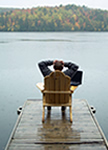 Emergency Cargo shipments? Material that you need shipped TO you, or shipments leaving FROM your designated shipping locations, can get moving any time you need FREIGHT service.
Get prepared, preempt delays! Get a contingency plan in place BEFORE a problem. Please call ASAP so we can make the proper arrangements to accommodate your needs.
Call Toll Free, 24 Hours a Day 1-800-569-2333