Same Day Courier Service
- Local & National Dedicated Courier
Parcels can be transported across town or across the United States to any destination you require. Locally, we will arrange for a dedicated courier to pick up and deliver your items as required.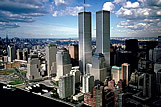 Nationally, our team of expediting professionals will handle pick up from your designated location, transportation to the best gateway airport and perform the required delivery at destination.
Same day courier services require good communication. Communication from you with your detailed needs in advance will make the shipment go more smoothly. We gladly accept detailed arrangements by phone, by fax or email. Early booking for later in the day shipping is desirable.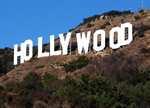 We prefer a "Heads-Up" call to help plan for any Same Day Courier tasks that may arise. Advance planning will allow us to commit a courier asset for your same day delivery needs.
Weekends, Holidays, evenings, nights as well as during the rush of the busy day are all good times for JOYCE EXPEDITING to provide the premium level of same day services required. We are glad to be able to offer the same day delivery options to our customers at any time as you wish!
Call Toll Free, 24 Hours a Day 1-800-569-2333